New items being added daily!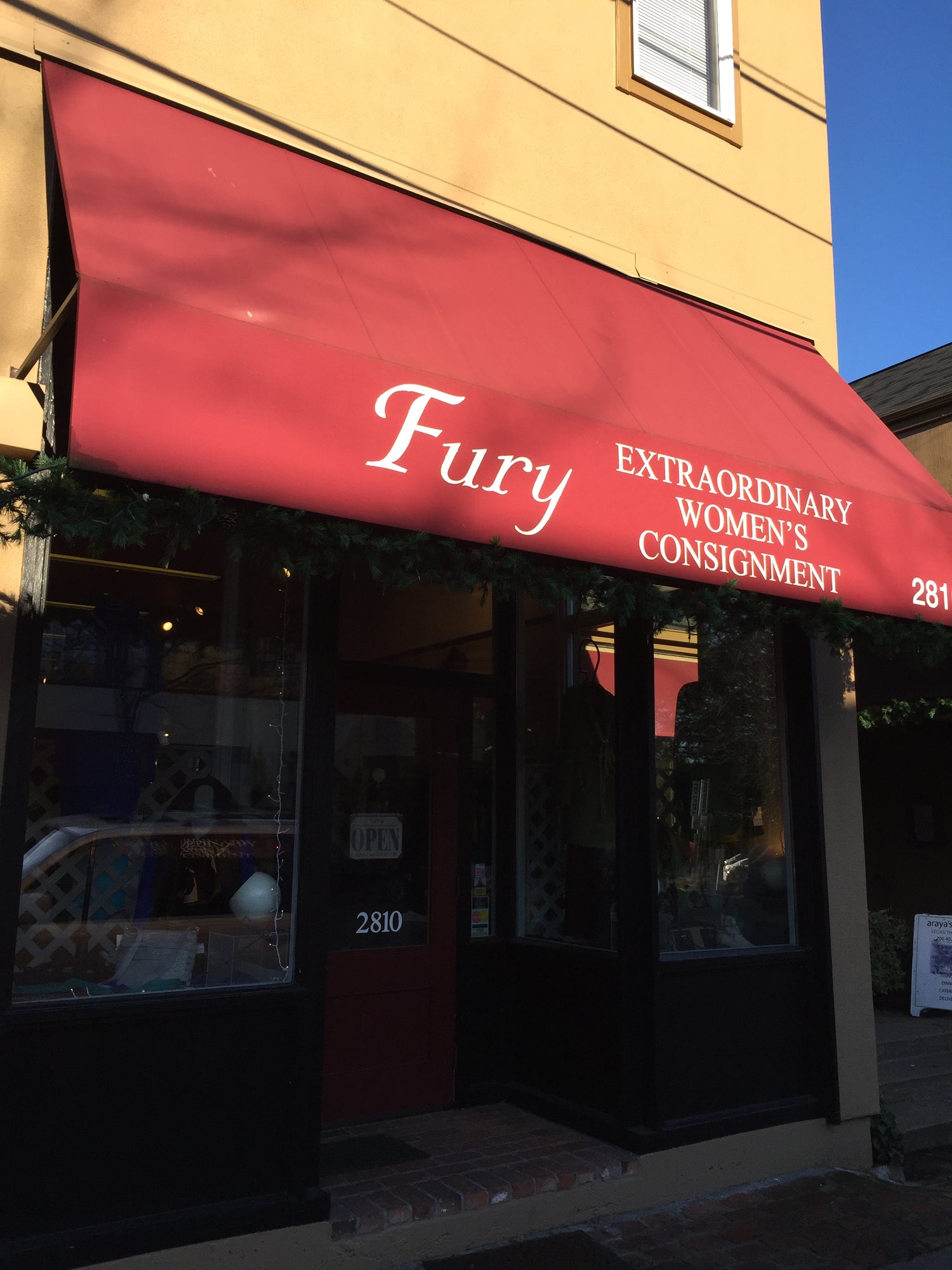 Our Story
Fury is located in the heart of Madison Valley in Seattle, Washington. We are one of the first high end consignment shops in Seattle, established in 1985. The current owner, Pam Levine took ownership in 1995. For the past 35 years, we have worked to give the community quality, handpicked items. With over 7000 consignors, we look at hundreds of pieces daily to bring our customers the very best.
Hours of Operation
Tuesday - Saturday
10 am - 5:30 pm
Closed Sunday and Monday
2810 E Madison Street, Seattle Wa 98115
206-329-6829
Consign With Us
Women's clothing and accessories are accepted by appointment only – Tuesday – Saturday 11 am – 3:30 pm. Please have an approximate count of items when calling in for an appointment. We have a limit of 30 items per appointment each day. You need 6 acceptable items to open an account. All items must meet the following criteria:
Non-smoking household
Seasonal (Sept-Jan Fall/Winter; Mar-July Spring/Summer)
Better label, designer and good quality
Current Styles (purchased new within last 3-4 years)
Excellent condition, new or lightly worn
Clean, pressed and hanging (we will give your hangers back)
Free from spots, stains, damage, odors (mothballs, perfume, incense, smoke)
We also accept scarves, belts, hats, gloves, purses, jewelry, and lingerie if new. We do not accept furs.
We offer a 90 day contract, consignors receive 40% of the selling price. Checks are mailed monthly. Items are reduced in price after 30 and 60 days. After 90 days, unsold items can be picked up or donated. Tax receipts available upon request.
All pricing is done by Fury. We strive for a fair price for both consignors and shoppers.
Turn around time for getting items on the sales floor will be between 2-3 weeks, depending on season and time of year.